Covid 19, Get Your Tech Partner - A Safe Place In An Unsafe World!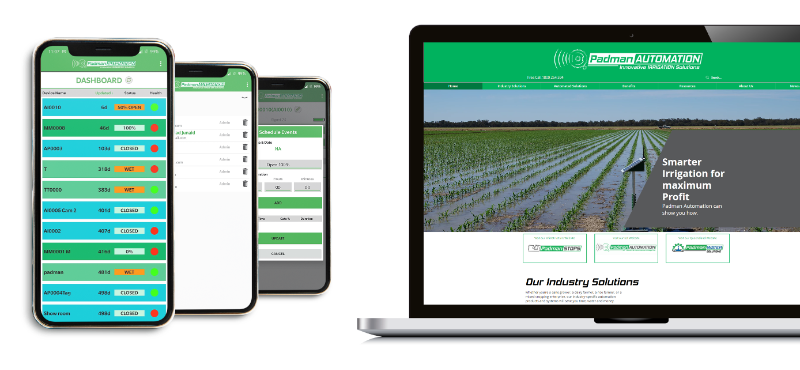 Padman Auto
Overview
Padman Automation is all about smart farming where you can monitor and control all your farming activity with Website and Mobile application.
Padman stop is a manufacturer of precast irrigation gates and irrigation automation for the surface irrigation/flood irrigation. Users will have their farms equipped with gates and sensors installed by the Padman team.
Every Gate and Sensors are IoT enabled devices, connected with AWS Core and can be controlled via Web applications developed by us.
Activity Monitoring included various sensor measurements related to soil moisture, water levels. Gates can be scheduled open/closed based on the sensor levels set by the user via admin panel.
Padman Auto
Links
Web: http://padmanautomation.com.au/
Padman Auto
Technology we use
AWS IoT Core
AWS Lambda
Django CMS
AWS SNS
AWS API Gateway
CloudFront
Route53
DynamoDB
CloudWatch
AWS Cognito
S3 bucket